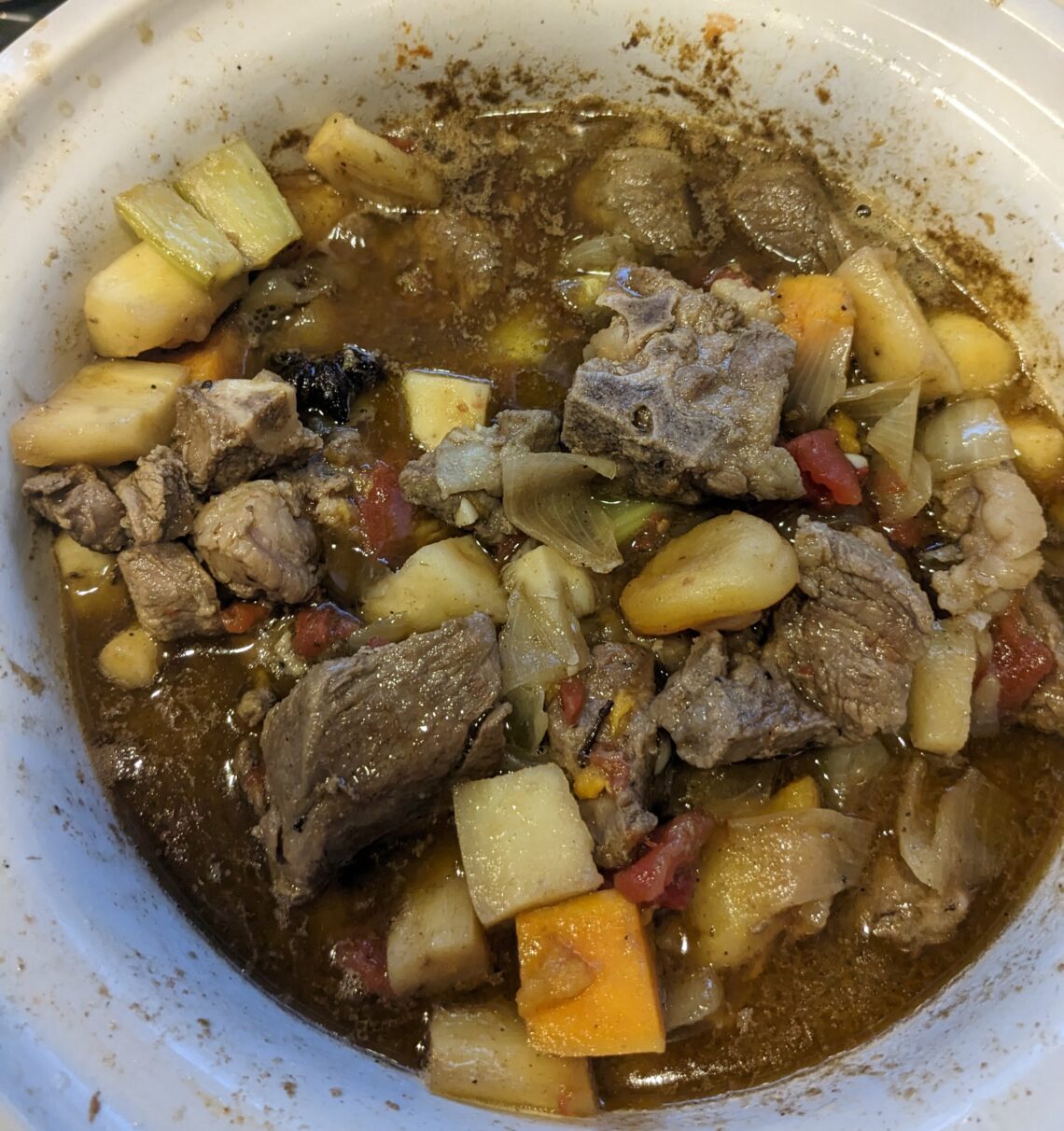 Alaki hangs out watching the first speakeasy patrons filter in: beautifully dressed, laughing, arms about each other, leaning on each other. Maybe they've already been drinking. The wall panel between the library and the bar's main room is open, and Alaki stands just inside the library entry, separated from the patrons, repeating eir poem silently, trying to work up the nerve to perform. 
It's hard to believe how eir world has changed in two weeks: from the suffocating hallways of the Royal Academy, trapped in the perpetual indoors of the Tower's manicured parks, to the soot and free-flowing air of plazas and the gorgeous people and glamorous art and exotic literature of Sabu's bar.
Maybe ey should go out and sit at a table, but eir stomach knots at the thought. Looking for something to do, Alaki asks if the bartender needs help. Muttu shakes his head and waves distractedly towards the kitchen. Nuhu grunts at em to stir an oversized pot – a huge vat of stew fragrant with aniseed and raisins and dried apricots, chunks of potato and lamb bobbing out of the broth. It's delicious, Alaki knows from first-hand experience. 
Ey stays in the kitchen for half an hour or so, stirring, making salads, and cutting bread for Nuhu, then wanders back to the library. Yalatu's sitting there, looking at some books, her and another kid Alaki's seen in the afternoons at the bar. They smile, but Alaki isn't sure what to say. A patron comes in and Yalatu and the other kid say something to them about a new book and a Lisankubim raid. But Alaki isn't listening, because Tia just entered. 
What will she think of eir poem? Alaki doesn't understand why she is so nice to em, but is increasingly convinced she will lose all interest in hanging out with em at the speakeasy when she hears it. What possessed Alaki to think ey could write? 
A few minutes later, the lights dim and Sabu stands up in the center to greet people. Laughter rolls through the audience. Alaki even chuckles a bit. Sabu is good at making people feel at home. On the other side of the spotlight, Alaki sees dimly that Tia is at a table with four other people and feels a twinge of regret that ey won't get to sit with her. 
Sabu closes his speech with some good news. "You'll all be glad to know that I finally got permits to operate as a legal establishment. It's amazing what can be accomplished with a little perseverance and an obscene amount of money in the right palms. That's why we let you keep your implants on tonight, but be careful! I promise those blighted Lisankubim are monitoring everything we cast here tonight." As Sabu steps offstage, Alaki narrowcasts him asking to perform, not pausing to think. Sabu's message comes back jocular and warm: "Oh ho ho! I'm looking forward to it."
Nothing like the comfort of food to calm the nerves and put one at ease, at least for a while. Maybe if Alaki had stopped to eat a bowl of Nuhu's wonderful stew rather than just stir it meditatively, ey would have been able to hold on to that calm long enough to read eir poem… No, that doesn't seem likely, but at least it helped keep em calm enough to put eirself out there.
Erica wrote the stew description in this scene, and Lilith's first response when reading it was to message Erica – "now I want lamb stew." This is a recipe slightly adapted from one that Lilith's wife, Liz, came across at some point and both of them thought it was good enough that she wrote it down in their kitchen recipe book. The original recipe didn't have the apricots, anise, or raisins so some adjustment to match the scene was needed, and they turned out to be excellent adjustments, though we skipped the raisins.
Ingredients: (it's a long list, but it's really pretty easy)
2 lbs lamb, cut into cubes, salt well at least 2 hours before cooking. (boneless stew meat is easier, but bone in is tastier if you don't mind removing chunks of bone once cooked)

1 lb parsnips, peeled and cut to 1" chunks

1 large Sweet Potato, cut into 1½" chunks

2 sticks celery cut into 1" slices

2 onions, thick cut

4 cloves garlic, minced

1 Tablespoon cumin, toasted and ground

1 Tablespoon coriander

½ teaspoon allspice (fresh ground is best, but powder is fine)

1 ½ cup beef broth

15 oz diced tomato

1 teaspoon black pepper

1 3" cinnamon stick

8 oz dried apricots

4 pods star anise

2 dried arbol chilies

¼ cup almonds, toasted and ground

Juice and zest of ½ lemon

2 ½ cups water

2 cups couscous


¼ cup fresh parsley
Directions:
Heat a couple of tablespoons of olive oil in a cast iron skillet, Brown the lamb and then transfer to slow cooker.

Sauté parsnips, sweet potato, celery, and onion until light brown and tender, 5-6 min.

Stir in garlic, cumin, coriander, and allspice, let cook for 1 more minute and then transfer to slow cooker.

Add broth to skillet and scrape, add to slow cooker.

Add tomato, black pepper, cinnamon, apricots, anise and chili to slow cooker.


Cook 6-8 hours on low.

When stew is done, mix almond, lemon zest and lemon juice in a bowl, Remove the cinnamon stick and star anise from the stew and stir in almond mix. Cook for 15 more minutes

Add 1Tb olive oil to 2 ½ cups water and bring to a boil. Stir in couscous, remove from heat and let sit for 5 min.
Serve stew over couscous and garnish with parsley.